Sadly, those lists keep on stretching. Unfortunately they are way far from exhaustive, help us fill the gap by email at contact@obspol.org…
Full names are displayed wherever the story has gone public and the names released…
Click on the name in table below (sorted by alpha per year) to access the victim story directly.
---
Linden Cameron
September 4, 2020 – Salt Lake City (UT)
13-year old. Shot multiple times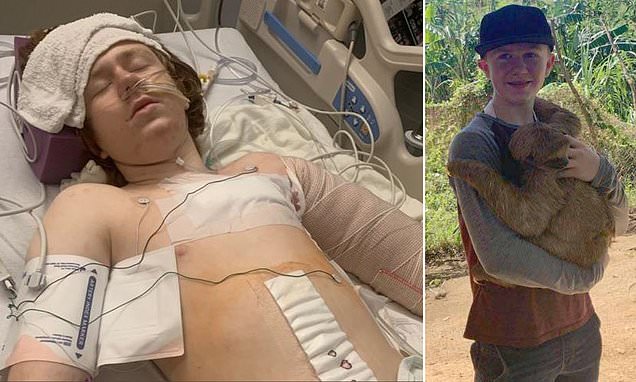 Linden Cameron is a 13-year-old boy from Glendale, Utah who has Asperger's syndrome, a form of autism. Her mother Golda Barton told KUTV she called 911 to request a crisis intervention team because her son, who has Asperger's syndrome, was having an episode caused by "bad separation anxiety" as his mother went to work for the first time in more than a year.
"I said, 'He's unarmed, he doesn't have anything, he just gets mad and he starts yelling and screaming,'" she said. "He's a kid, he's trying to get attention, he doesn't know how to regulate."
Two officers went through the front door of the home and in less than five minutes were yelling "Get down on the ground!" before firing several shots.
According to an early report of the incident, KUTV reported that police were responding to a call about a teenager with a "violent psych issue"  who was "having a mental episode and making threats to some folks with a weapon."  After officers from the Salt Lake City Police Department arrived, police say Linden Cameron ran and was then shot. "During a short foot pursuit, an officer discharged his firearm and hit the subject," Sergeant Keith Horrocks said during a news conference. According to CNN, police also said that they were told that Linden Cameron "had made threats to some folks with the weapon." Barton claimed that she told police that her son was unarmed.
Linden Cameron is currently hospitalized in serious condition after sustaining severe gunshot wounds to his shoulder, both ankles, intestines, and bladder, according to his mom.
The police have not released the name of the officer involved in the shooting, or made public the police report, or explained generally why the officer shot the child, or said if he or she would be charged or face any disciplinary action. The department said it would release additional details within 10 business days, which is when local ordinances require bodycam footage be released.
09.2020 – Investigation opened
[Sources : The Guardian, KUTV, Heavy, Slate]
---
Michael Forest Reinoehl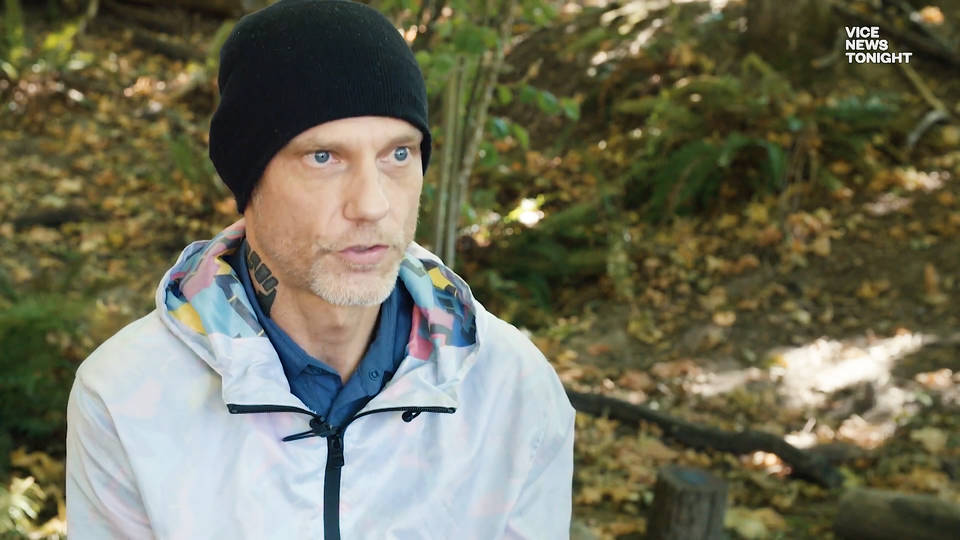 September 3, 2020 – Lacey (WA)
48-year old. Shot dead
U.S. Marshals have shot dead Michael Reinoehl, an anti-fascist activist who was suspected of killing a member of a far-right group during a recent protest in Portland, Oregon, just hours after an arrest warrant was issued for him. Thurston County Sheriff's Office said four officers fired shots during the raid.
The Pacific Northwest Violent Offender Task Force that attempted to arrest Mr. Reinoehl included members of the U.S. Marshals Service, the Lakewood Police Department, the Pierce County Sheriff's Department and the Washington State Department of Corrections.
He had been a regular presence at Black Lives Matter protests in Portland that have continued since the police killing of George Floyd in Minneapolis on May 25, 2020. Vice reported he was arrested in July for carrying a loaded gun at one demonstration and for resisting arrest, and he later said he was shot in the arm by a separate right-wing protester during a skirmish.Vice News aired an exclusive interview with Michael Reinoehl, who appeared to admit to shooting Aaron Danielson, a member of the far-right Patriot Prayer group.
Michael Reinoehl: "I felt that my life and other people around me's lives were in danger, and I felt like I had no choice but to do what I did. … They want to paint a picture of antifa having major involvement. A lot of people don't understand what antifa represents. And if you just look at the basic definition of it, it's just anti-fascist. And I am 100% anti-fascist. I'm not a member of antifa. I'm not a member of anything. Honestly, I hate to say it, but I see a civil war right around the corner. That shot felt like the beginning of a war."
In the Vice interview, Michael Reinoehl said he had acted in self-defense, believing that he and a friend were about to be stabbed. "I could have sat there and watched them kill a friend of mine of color, but I wasn't going to do that."
The shooting of Michael Reinoehl came around the same time President Donald Trump lashed out on Twitter, calling for Portland police to arrest "the cold blooded killer of Aaron 'Jay' Danielson." "Do your job, and do it fast. Everybody knows who this thug is," Trump tweeted. "No wonder Portland is going to hell!"
Nathaniel Dingess, a witness to the police killing, says Michael Reinoehl was clutching his phone and eating candy outside an apartment complex on September 3 when officers in two unmarked cars converged on him. Dingess says the officers never announced themselves or gave commands before opening fire. He says Michael Reinoehl did not appear to have a gun and was not threatening officers before he was killed in a hail of police gunfire.
[Sources : Democracy Now!, NY Times, Oregon Live, USA Today, HuffPost, Heavy, Democracy Now!]
---
Deon Kay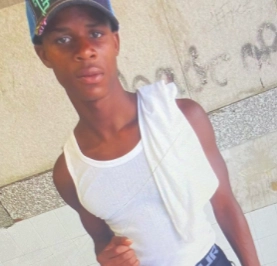 September 2, 2020 – Washington (DC)
18-year old. Shot dead
According to several local outlets report that on September 2, Metropolitan Police Department officers were called to the scene in SE DC after reports of a man brandishing a weapon were made. Police officers say they approached the vehicle, which had several occupants and two of them took off running. The police claim that one of the occupants pulled a weapon from his waistband, and he was shot by one of the officers in the chest.
Contradicting earlier reports from family and observers that Deon was shot in the back, redacted bodycam footage shows Alexander Alvarez, the officer in pursuit who saw the handgun Deon was brandishing and attempting to toss and fire one single shot to the teen's chest.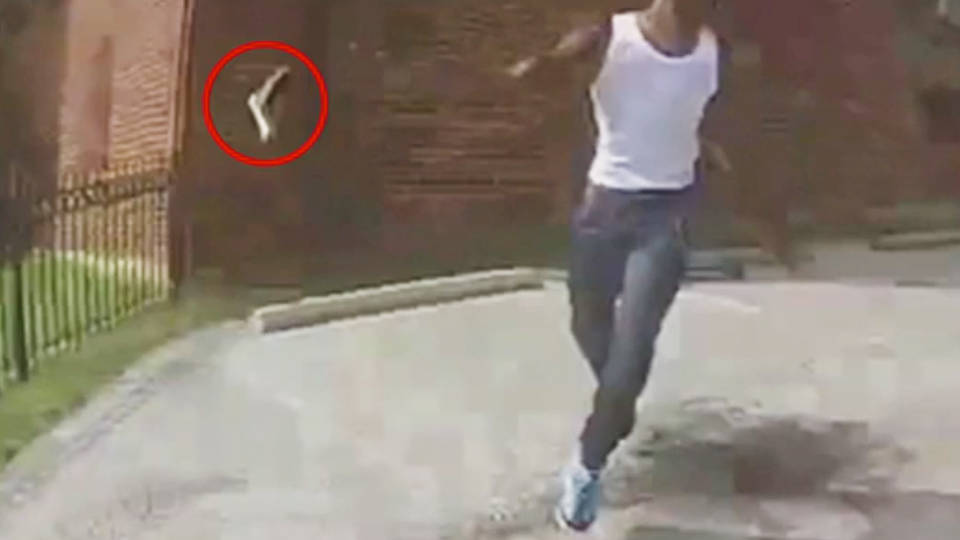 Officers reportedly administered first aid and Deon was later transported to a local hospital where he died. The gun police reported seeing in Deon's hand was found 98 feet from the scene of the shooting
Natasha Kay, his mother, told after the shooting that there had been tension between police and residents of Ward 8, which includes neighborhoods dealing with economic challenges and high crime rates. Monica Hopkins of the ACLU of the District of Columbia condemned the police response. She said, "The tragic shooting and death of 18-year-old Deon Kay is the logical conclusion of a policy that not only meets violence with violence, but actually escalates and incites it — especially in our Black communities."
09.03.2020 – The officers involved were placed on administrative leave.
09.03.2020 – DC Police released bodycam footage
[Sources : Washington Post, DC Police on YouTube, HipHopWired, NBC Washington, Democracy Now!, The Sun, NY Post]
---
Dijon Kizzee
August 31, 2020 –
---
Jacob Blake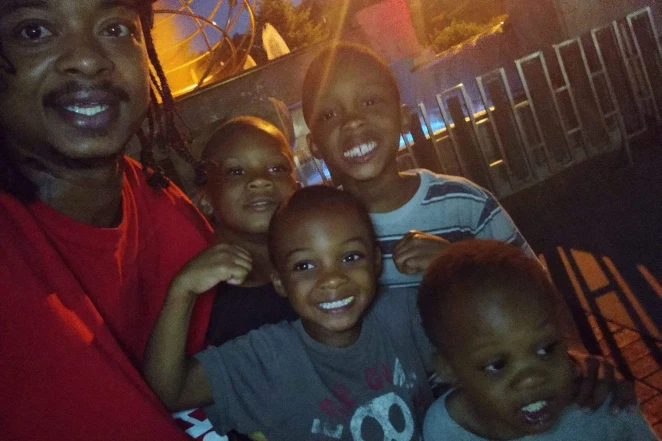 August 23, 2020 – Kenosha (WI)
29-year old. Shot 7 times in the back
Blake, as he was walking toward a car, was followed by an officer who has a weapon drawn. Blake opens the car door and reaches into the vehicle and an officer tugs on his shirt. At least seven gunshots can be heard in the video, followed by a car horn. Two officers can be seen in the video near the car; it is unclear what happened before the video was recorded.
One of Blake's neighbors said when he went to the store about 15 minutes before the shooting, Blake was barbecuing with his kids. When the neighbor returned, Blake was trying to break up a fight. Seven or eight police officers arrived. They wanted to talk with Blake, but he wasn't interested and started putting his kids in the car to leave.
Two people who live in the Kenosha neighborhood Blake has called home for about two years said he has five children ranging in age from 3 to 7 and a fiancee.
The man who took the first video from across the street said it was horrifying as he was filming, seeing the policeman Rusten Sheskey, as he was getting into his car, holding the back of Jacob's T-shirt and shooting him at point-blank range seven times in the back, as his little children are in the car that he's getting into — 3, 5 and 8 years old. He is suffering post-traumatic stress.
On August 24, he was still reported to be fighting for his life after surgery. On August 26 his Attorney said "He had a bullet go through some or all of his spinal cord, at least one bullet. He has holes in his stomach. He had to have nearly his entire colon and small intestines removed. He suffered damage to his kidney and liver, and was also shot in the arm." He is paralyzed from the waist down. Even in the hospital he was kept handuffed.
The officers involved in the shooting have been placed on administrative leave, a statement from the state's attorney general said.
Attorney Ben Crump tweeted "Kenosha city council passed an ordinance in 2017 requiring all officers wear body cams. But they never bought them. They're in the budget.. in 2022. If it weren't for a neighbor's video, the police shooting of Jacob Blake would've vanished & no officers would be held accountable."
Letetra Widman, Jacob's sister, said: "This is nothing new. I'm not sad. I'm not sorry. I'm angry, and I'm tired. I haven't cried one time. I stopped crying years ago. I am numb. I have been watching police murder people that look like me for years."
The state is actually investigating, the Office of Criminal Investigation leading the investigation, independent from the district attorney, according to a Bill passed a few years ago. Sheskey has been placed on paid administrative leave and has not been charged with a crime.
On September 7, 2020, Activist Shermaine Laster interviewed Jacob Blake at the hospital : "Every 24 hours, it's pain — it's nothing but pain," he says. "It hurts to breathe; it hurts to sleep. It hurts to move from side to side. It hurts to eat."
09.21.2020 – Independent analysis of Blake's shooting to be conducted by former Madison police chief Noble Wray. who will take a look at the case files after the Wisconsin Department of Justice finishes its investigation and report to the Kenosha County district attorney on his findings
Office of Criminal Investigation conducting the investigations, independent from local District Attorney
[Sources : Twitter, Heavy, USA Today, Mother Jones, NY Post, Democracy Now!, The Daily Beast]
---
Trayford Pellerin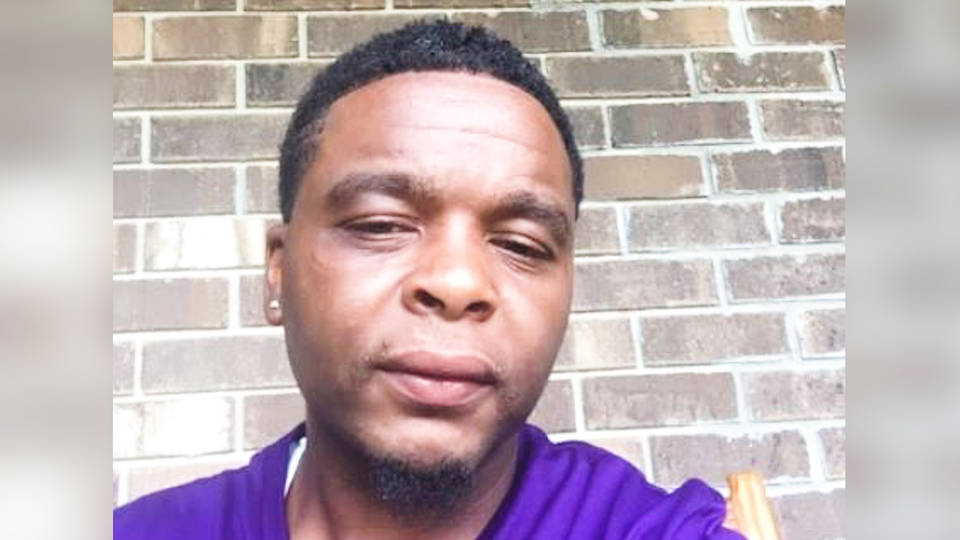 August 21, 2020 – Lafayette (LA)
31-year old. Tased then shot dead
In Lafayette, Louisiana, protesters took to the streets this weekend in the wake of the police killing on Friday of the 31-year-old Black man, father of 4. Police officers reportedly were called for a "disturbance" at a convenience store, where they encountered Pellerin and used Tasers on him, before blasting 11 gunshots as he tried to enter another convenience store. Mr Pellerin was taken to a nearby hospital where he was later pronounced dead.
Civil rights attorney Benjamin Crump, who is representing Pellerin's family, called for the officers involved to be fired. Trayford Pellerin's mother told the media her son struggled with anxiety, while his aunt remembered him as a quiet and generous person with "a big heart."
Louisiana's ACLU condemned the shooting after viewing the footage of the incident, calling it a "horrific and deadly incident of police violence against a black person." The ACLU and the Southern Poverty Law Center are now calling for an investigation into the shooting.
The Lafayette Police Department has since passed on the investigation into Mr Pellerin's death to the Louisiana State Police Bureau of Investigation.
[Sources : Twitter, Democracy Now!, USA Today, CNN, The Independent]
---
Grant King
July 18, 2020 – Indianapolis (IN)

35-year old. Shot dead
Officers were called to a residence where a man opened fire on them, causing an officer to return fire. The man went inside the home and IMPD SWAT members and Crisis Negotiation teams arrived. After multiple hours of a standoff, the man stopped communicating with officers and officers attempted to enter the home, and engaged in gunfire again with the man. Officers struck the man during this altercation and he died later at the hospital.
[Source : IndyStar]
---
Tyler Blevens
July 14, 2020 – Shepherdsville (KY)

22-year old. Shot dead
Following an hours-long standoff in which officers surrounded Blevens' home, he emerged from the house carrying a gun and attempted to get in a vehicle. Police say that officers shot him after giving repeated commands to drop the gun, to which he did not respond. Tyler Blevens, of Shepherdsville, was pronounced dead at the scene.
---
Glenn Farse Young
July 13, 2020 – Rockwood (TN)

59-year old. Shot dead
Officers responded to a domestic disturbance call on the highway between a man and woman, the woman left the vehicle and the man drove away from the scene resulting in a chase. Once stopped by the officers, the man exited the vehicle and brandished a handgun at the officers, causing one of the officers to fire and kill Farse Young.
---
Rodney Morrison
July 12, 2020 – Leesburg (GA)

47-year old. Shot dead
Around 2:30 p.m., the Lee County Sheriff's Office responded to Linden Road to serve court-mandated paperwork to Rodney Morrison, 47.
The GBI said Morrison threatened deputies with a knife as they tried to serve the paperwork. He then ran from his home to a field. The Leesburg Police Department then assisted in the incident.
The GBI said Morrison was shot by a Leesburg police officer and later died at an area hospital. GBI officials said the agency will conduct an investigation into the incident. Once complete, it will be turned over to the Southwestern Judicial Circuit.
[Sources : WALB News, US News]
---
Terena Thurman

July 12, 2020 – Butler Township (OH)

36-year old. Shot dead
Officers were searching for Terena Thurman who had a warrant for her arrest from a prior offense. When she was found, she fled and reportedly stole a truck and when officers tried to make an arrest she reportedly hit an officer with the truck. It is believed by officers that the officer who was hit by the truck, fired his weapon in defense of the other officers. Thurman was struck in the chest and crashed the truck she was driving, and pronounced dead at a local hospital.
[Source : WDTN]
---
Michael Joseph Culbertson

July 11, 2020 – Greenville County (SC)

26-year old. Shot dead
According to the Greenville County Coroner, officers were attempting to serve a warrant on Culbertson when he pulled out a weapon and pointed it at the officers. One of the officers shot Culbertson, and he was pronounced dead at a local hospital.
---
Hakim Littleton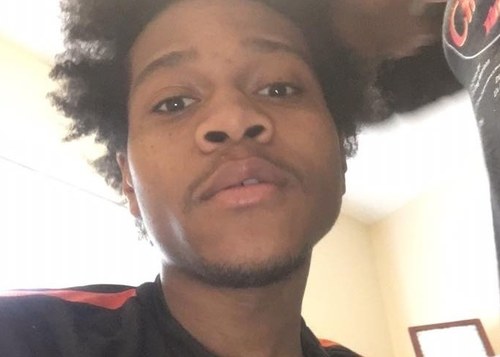 July 10, 2020 – Detroit (MI)
20-year old – Shot dead
Police explained that the shooting happened while cops from the gang intelligence unit were investigating a July 5 shooting at a block party that left three people dead.
Bodycam footage released by the police shows Littleton pull a gun from his shorts pocket and fire two shots from about two feet away from a cop who was part of a crew that was at McNichols and San Juan investigating a July 5 mass shooting in which three people were killed and five others wounded.
Police said Littleton, was out on probation for a 2017 unarmed robbery and felony firearm conviction. Court records obtained by the Detroit Free Press indicate he was initially charged with armed robbery, but cut a deal to plead guilty to a lesser charge that got him three years probation.
The autopsy, conducted by Chief Wayne County Medical Examiner Carl Schmidt the day after the shooting, ruled the cause of death as homicide, the result of four gunshot wounds — one in the head, two in the right thigh, and one in the left thigh. Report said Littleton was shot in the back of the head; the bullet went through his brain and lodged in his scalp, where it was recovered.
[Sources : Free Press, ClickOnDetroit, NY Post, Deadline Detroit, United Patriot News, Detroit News, Daily Caller, The Pulse Institute]
---
Kanavis Dujuan Glass
July 10, 2020 – Panama City Beach (FL)

31-year old. Shot dead
Panama City Beach Police Chief Drew Whitman says officers responded to a domestic violence incident at Laketown Wharf around 1:20 a.m. When officers arrived on scene, Glass shot his girlfriend in the face. He says the suspect was killed when officers returned fire. No officers were hurt in the incident.
The FDLE has taken over the case and is investigating.
[Source : WJHG]
---
Kevin Michael Norton

July 10, 2020 – Forksville (PA)

60-year old. Shot dead
Shot and killed at about 10:30 a.m. in the garage of his property near Forksville, as law enforcement personnel were trying to serve a bench warrant last week.
Kevin reportedly feared going to prison due to the coronavirus outbreak. He was due to serve a six- to 23-month theft and defiant trespass sentence. He had pain and lung problems from a burn injury and was taking prescribed medication but also self-medicating.
[Sources : US News, Local21News, Pepper Funeral Home]
---
James Porter Garcia
July 4, 2020 – Phoenix (AZ)
28-year old. Shot dead
Officers surrounding Garcia's parked car fired at least 10 shots at him as he sat in the vehicle. Whether Garcia was armed is disputed.
The Phoenix Police Department said that two officers who fired at Garcia had their body-worn cameras recording during the incident.
A video showed several uniformed officers surrounding a parked car while pointing their guns at the man inside the vehicle. One of the officers shouted at the man, threatening to shoot him.
[Sources : The New York Times, AZ Central, Heavy]
---
Erik Salgado
June 6, 2020 – Oakland (CA)

23-year old. Shot dead
Salgado and his girlfriend, who survived, were shot on the 9600 block of Cherry Street at 10:46 p.m. Saturday by California Highway Patrol officers who were "conducting a criminal investigation," Oakland police have said. The victim's family said his girlfriend is four months pregnant and that the couple has a 3-year-old daughter.
[Sources : San Francisco Chronicle, Heavy, USA Today, WaliKali]
---
Jeffery Ryans

April 24, 2020 – Salt Lake City (UT)
36-year old. Severely bitten by police K9 dog
Officers were called to Jeffery Ryans' home after neighbors heard him arguing with his wife, the Salt Lake Tribune reported. When officers arrived, as the bodycam video shows, Jeffery Ryans, a Black man, was standing in his backyard smoking a cigarette. He said afterward that he was about to leave for his job as a train engineer when they arrived. Officers entered his backyard and shone their lights on him, yelling at him to get on the ground. The dog barking as one of the officers yelled: "Get on the ground! Get on the ground or you're going to get bit!" Jeffery Ryans can be seen putting his hands up in the air.
The dog first bit Jeffery Ryans while he was on his knees with his arms raised. Officer Nickolas Pearce placed Jeffery Ryans in handcuffs, and the dog continued to bite Jeffery Ryans as he fell to the ground, crying in pain as Nickolas Pearce intermittently told the dog "hit" and "good boy,"
In an interview after his aggression, Jeffery Ryans said as a Black man growing up in Alabama, he learned to cooperate quickly with police officers. In this case, however, he said it was confusing because he wasn't sure what he should do. One officer was yelling at him to approach, he explained, while another was telling him to get on the ground. He said he was afraid of getting shot if he did the wrong thing.
"I wasn't running," he told the Tribune. "I wasn't fighting. I was just cooperating. We've been through this. We've seen this. Always cooperate with the police, no matter what." The bodycam footage shows that even while Ryans was cooperating, kneeling on the ground with his hands up, officer Nickolas Pearce ordered the K9 dog, Tuco, to attack. The K9 officer also continued to instruct the dog to "hit" Jeffery Ryans while his colleague was sitting on him putting handcuffs on.
Jeffery Ryans needed surgery for two lacerations on his left leg, one approximately 4 inches wide and 3 inches long and the second approximately 5 inches long and 1 inch wide, prosecutors said. He suffered damage to his nerves and tendons in his leg, and now has issues walking. According to the Tribune's report, doctors have not ruled out amputation as a possibility. "Complications resulting from the dog bites have resulted in protracted impairment of his leg and permanent disfigurement of the leg due to visible scarring from the dog bites," the district attorney's office said in the charging documents.
09.17.2020 – Nickolas Pearce has been charged with felony aggravated assault
08.12.2020 – Nickolas Pearce placed on administrative leave "pending the results of these investigations. Use of K9 dogs until the review is complete.
08.11.2020 – Salt Lake City police department posts a statement to social media on August 11 that said they were launching an Internal Affairs investigation.
Notice of claim accusing the responsible officer of unnecessary use of force which caused an injury that wouldn't have occurred if the right steps were followed during the arrest
[Sources : Heavy, KUTV, HuffPost, The Root]
---
Daniel Prude

March 30, 2020 – Rochester (NY)
41-year old. Suffocated
Daniel Prude, a Black man father of five adult children, died from asphyxiation after officers handcuffed him, put a hood over his head and then pushed his face into the freezing cold ground for two minutes while kneeling on his back. Prude was naked and unarmed.
Daniel Prude, who was suffering with his mental health, was pursued by police in Rochester, New York, who then restrained him with a so-called "spit hood". His death, which occurred on 30 March, came after seven days spent on life support.
His family held a news conference on September 2, releasing police body camera video and written reports they obtained through a public records request. The video show Daniel Prude, who had taken off his clothes, complying when police ask him to get on the ground and put his hands behind his back. They are seen putting a white "spit hood" over his head to protect themselves from the detainee's saliva, following coronavirus pandemic precautions.When Daniel Prude demands they remove the hood, the officers force his head into the pavement, as another officer places a knee on his back. "Trying to kill me!" Prude says, before he turns silent.
A medical examiner by Monroe County Medical Examiner Dr. Nadia Granger concluded that Prude's death was a homicide caused by "complications of asphyxia in the setting of physical restraint."
Rochester Mayor Lovely Ann Warren apologized to Prude's family.
Mayor Lovely Ann Warren: "Mr. Daniel Prude was failed by our police department, our mental healthcare system, our society. And he was failed by me."
His daughter, Tashyrah Prude, appeared on CNN and called for the officers to be fired and charged with murder.
Tashyrah Prude: "I would like to see them be fired and charged with murder. There is video footage of these people suffocating my father. My father was murdered by these police officers. There is no reason why they should be on a paid suspension. They should be arrested, and they should be tried as the killers that they are."
"The Rochester Police Department has shown time and again that they are not trained to deal with mental health crises," Ashley Gantt,  a community organizer from Free the People Roc and the New York Civil Liberties Union. "These officers are trained to kill and not to de-escalate. Daniel's case is the epitome of what is wrong with this system and today we stand firmly seeking justice for Daniel and his family, and for all the victims who have been murdered and terrorized by the Rochester Police Department."
New York state attorney general Letitia James' office, which began an investigation into the death in April, said on September 3rd that investigation is continuing.
09.16.2020 – Newly released internal documents show the department spent months attempting to block the release of video of the incident. In one email in June, the department's deputy chief opposed releasing the video because it "could create animosity and potentially violent blow back in this community." The police chief responded saying, "I totally agree." Police also attempted to frame Daniel Prude, who had been suffering a mental health episode. In one police report, an officer wrote in red letters, "Make him a suspect."
09.15.2020 – Rochester City Council passes bills to authorize an independent investigation into Prude's death, to transfer some money away from the police department and to repeal a previous vote to fund a new police station.
09.14.2020 – Rochester Mayor Lovely Warren fires the city's police chief
09.09.2020 – Rochester Police chief La'Ron D. Singletary resigns saying he was being targeted by "an attempt to destroy my character."
09.05.2020 – New York's attorney general Letitia James announces she will set up a grand jury to consider evidence
04.09.2020 – Mayor of Rochester, New York, suspends seven police officers involved
03.09.2020 – Family releases shocking video of his death
04.2020 – Attorney General opens Investigation
[Sources : Democracy Now!, The Independent, Democrat And Chronicle, Chicago Sun Times, BBC, USA Today, Good, CBS, The Guardian, Chicago Tribune, NY Times, Democracy Now!]
---
Breonna Taylor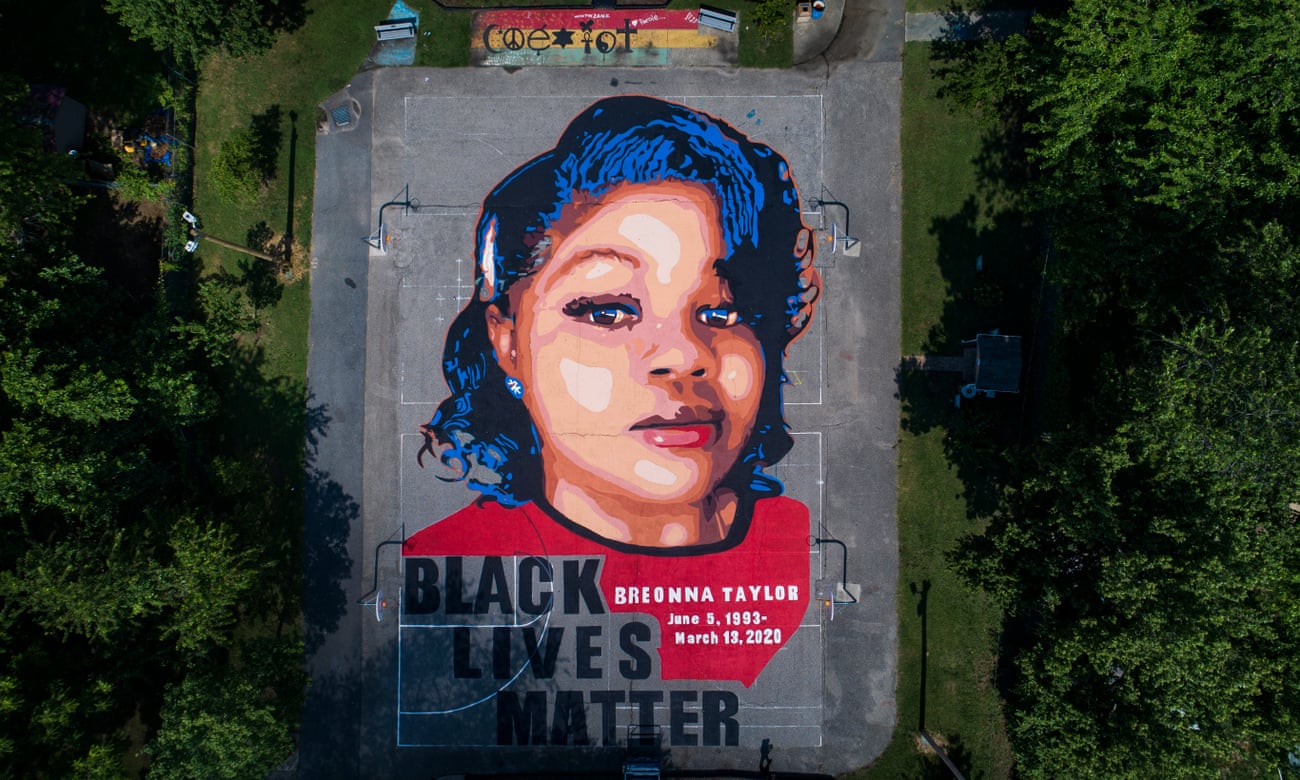 March 13, 2020 – Louisville (KY)
26-year old. Shot dead
Breonna Taylor, an certified emergency room technician, was struck by eight police bullets as officers attempted to serve a no-knock warrant on her home during a narcotics investigation. Records show that police believed that a suspect in the narcotics investigation, Jamarcus Glover, used Taylor's home to receive mail, keep drugs or stash money earned from the sale of drugs. However, according to the lawsuit filed by Taylor's family, police had identified Glover at a home more than 10 miles from Taylor's apartment before they executed the warrant at her residence.
The police pursued 'no-knock' search warrant in fatal shooting of Breonna Taylor in her home, meaning they don't have to identify themselves before entering a residence or business, if there is a reasonable suspicion that knocking would be dangerous, futile or inhibit the "effective investigation of the crime," according to Louisville Metro Police policies.
Breonna Taylor and her boyfriend Kenneth Walker woke up to the unannounced entry and believed their home was being broken into. Kenneth Walker fired his gun first, believing intruders were invading their home and striking an officer in the leg. Officers returned fire. No drugs were found in the home. During the gunfire, Breonna Taylor was struck at least eight times and died.
There is no body camera footage available. Police Chief Steve Conrad said the Criminal Interdiction Squad does not use that equipment.
Kentucky Gov. Andy Beshear and  U.S. Sen. Kamala Harris, D-Calif., are among those calling for a federal investigation into Breonna Taylor's death.
Daniel Cameron, the Kentucky attorney general, released the 15-hour recordings that include interviews with witnesses, audio of 911 calls and other evidence after a judge ordered him to do so, but the recordings did not include the instructions that prosecutors gave to the 12 jurors. Grand jurors are given broad powers, but prosecutors often closely guide the jurors and inform them about their role. The process almost always remains secret.
The grand jurors met in person over three days and reviewed police interviews of officers and witnesses at the scene, 911 calls and body camera videos from after Breonna Taylor's death. They also met directly with detectives who had investigated the killing. At times the jurors sound inquisitive or skeptical on the recordings, peppering the detectives with questions and pointing out inconsistencies in some of the officers' accounts.
10.02.2020 – Daniel Cameron, the Kentucky attorney general releases 15 hours of recording
09.24.2020 – Grand Jury declines to charge any of the three white police officers, only indictments were three counts of "wanton endangerment" against former Louisville police detective Brett Hankison for shooting into the apartment of a neighbor
09.22.2020 : Six Louisville Metro Police officers under an internal investigation : department's Professional Standards Unit has begun its probe into Det. Myles Cosgrove and Sgt. Jonathan Mattingly, who fired their weapons into Taylor's apartment on March 13; Det. Joshua Jaynes, who sought the search warrant for her apartment; and Det. Tony James, Det. Michael Campbell and Det. Michael Nobles
09.15.2020 – City of Louisville, Kentucky, announces it will pay the family of Breonna Taylor $12 million and institute a slew of reforms to the police department responsible for her death
06.2020 – Det. Brett Hankison fired
05.13.2020 – Jefferson County commonwealth's attorney Tom Wine recuses himself from reviewing Louisville police officers' conduct, citing conflict of interest – he is prosecuting Walker. Kentucky Attorney General Daniel Cameron confirms his office had been asked to serve as a special prosecutor
04.27.2020 – Attorney for Taylor's estate files a wrongful death suit against the city
03.14.2020 – Police opens internal investigation. 3 Officers involved placed on administrative leave. Kenneth Walker charged with attempted murder of a police officer
03.13.2020 – Killing
[Sources : USA Today, Courier Journal, The Guardian, CNN, Democracy Now!, ABC News, Democracy Now!, The NY Times]
---
Kevin Smallman

January 27, 2020 – Chandler (AZ)
32-year old. Shot dead
Phoenix police detectives requested help from Chandler police in apprehending a white Toyota Prius that was believed to be stolen, according to the briefing. On Jan. 26, the day before the shooting, Chandler police Officer Jonathan Castlegrante attempted to stop the Prius near Alma School and Warner roads, but the driver fled to an unknown location, police said.
Castlegrante located the vehicle the following day at a Hampton Inn near Chandler Boulevard and 56th Street. He observed two people, later identified as Kevin Smallman and Krystal Ehrlich, walk away from the Prius and into the hotel. He apprehended them near the building's elevators, police said.
In the video, Smallman tells the officer he doesn't have any weapons on him and denies driving the Prius. He and Ehrlich had walked to the hotel where a friend was staying, Smallman can be heard saying in the footage. He stands in a possible attempt to leave.
"You're detained. You can't leave," Castlegrante says in the video.
At one point, the video shows Smallman stand and walk into the elevator, and Castlegrante pulls him out, yelling at him to sit down. Smallman then runs down the hallway with Castlegrante chasing after him. Police said Smallman entered the Prius, and Castlegrante attempted to pull him from the driver's seat.
During the struggle, Castlegrante was pinned between Smallman and the driver's seat with his legs sticking out of the vehicle, according to the briefing. Ehrlich had also entered the Prius behind the driver's seat.
Smallman started the car, driving 400 feet and up to 40 mph while Castlegrante's legs were hanging out, police said. Only hands and glimpses of the dashboard lights can be seen on video in the darkness and scuffle. Castlegrante warned Smallman to stop the car, yelling, "You're going to get shot!" and "I'm going to shoot you!" more than 10 times. He then fires a single shot.
Within seconds, the car crashed into a wall on Southgate Drive, according to Chandler police. The department said all three people in the car were taken to a hospital, where Smallman was pronounced dead.
[Sources : MSN, AZ Central, LiveLeaks, HoodSite]
---
Elijah McClain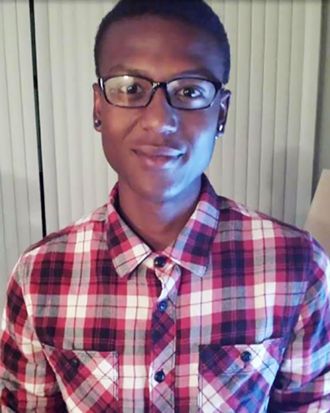 August 27, 2019 – Aurora (CO)
23-year old. Died from chokehold and injection of ketamine
Elijah McClain was a massage therapist, a keen musician and a runner. He went into a coma after he was stopped by police in Aurora, Colorado, in August as he walked home from a convenience store where he was buying iced teas.
Elijah McClain was stopped by three officers after a 911 caller reported a suspicious person wearing a ski mask walking along Billings Street in Aurora, according to a police news release. That report says that he "resisted contact" with officers before a struggle ensued. "I'm an introvert," McClain is heard saying in police bodycam footage after officers confront him. "Please respect the boundaries that I am speaking." Before an officer wrestles him to the ground, Elijah McClain is heard telling the officers he was trying to stop his music so that he could listen to them. A letter from the Adams County District Attorney said an officer placed him in a carotid hold, which restricts blood flow to the brain. He briefly lost consciousness, the letter said, but continued struggling after officers released the hold. The DA's letter said paramedics arrived and administered ketamine, a powerful anesthetic. Elijah McClain was taken to a hospital but had a heart attack on the way. He was declared brain dead three days later, on August 27, the letter says.
The autopsy conducted by the county coroner did not determine the cause of death but noted "intense physical exertion and a narrow left coronary artery" were contributing factors. The report noted Elijah McClain's history of asthma and the carotid hold, though the autopsy did not determine whether it contributed to his death. The concentration of ketamine in his system was at a "therapeutic level," the report said. Ultimately, his death could have been an accident, the result of natural causes or a homicide, the autopsy concluded.
Three officers involved, Nathan Woodyard, Jason Rosenblatt, and Randy Roedema, were initially placed on administrative leave, but they were later reinstated when prosecutors declined to file criminal charges. In a November 2019 letter to Aurora's then-police chief, District Attorney Dave Young wrote that his office did not find enough evidence to prove the officers violated Colorado law or that their use of force was unjustified. A police review board said in February that the use of force, including the carotid hold, "was within policy and consistent with training."
Body-cam footage of the arrest does exist, although the ADP did not release it to the public until late November, months after his death. In the footage, an officer can be heard admitting Elijah McClain had done nothing illegal prior to his arrest; another accuses him of reaching for one of their guns. He, meanwhile, can be heard asking the officers to stop, explaining that they started to arrest him as he was "stopping [his] music to listen." He gasps that he cannot breathe. He tells them his name, says he has ID but no gun, and pleads that his house is "right there." He sobs, and vomits, and apologizes: "I wasn't trying to do that," he says. "I just can't breathe correctly." One of the officers can also be heard threatening to set his dog on hm if he "keep[s] messing around," and claiming he exhibited an extreme show of strength when officers tried to pin back his arms.
Very little of the officers' protocol can be seen, however, because all of their body cams allegedly fell off during the arrest. But if you watch the video from about the 15-minute mark (warning: the footage contains violent and upsetting content), you'll see someone pick up the body camera and point it toward Elijah McClain and one of the officers, before dropping it back into the grass. Around 15:34, one of the officers seems to say, "Leave your camera there."
Nearly a year after the fatal incident, none of the officers involved have been fired and are yet to face any criminal charges. Following public outcry – especially after the police killing of George Floyd in May – the Colorado governor, Jared Polis, announced that the appointment of the state attorney general, Phil Weiser, to investigate. On August 24, 2020, Weiser confirmed he was conducting a separate investigation into the police department and whether its "patterns and practices" are unconstitutional. Additionally, the city of Aurora has commissioned its own investigation of the police department, hiring an outside consultant to conduct a "comprehensive review."
The family lawsuit filed by their attorney Mari Newman on August 11, 2020 listed nine claims for relief, including excessive force; denial of equal protection; failure to ensure basic safety and provide adequate medical care and treatment; substantive due process — deprivation of liberty — forcible administration of medication; battery causing wrongful death; and negligence causing wrongful death.
08.11.2020 – Lawsuit filed by his family
07.28.2020 – Colorado Department of Public Health and Environment is reopening an investigation into how a paramedic came to inject McClain with 500 milligrams of ketamine during his violent arrest, and its connection to his subsequent death.
07.26.2020 – Interim police chief Wilson announced that she had fired Rosenblatt and two other officers over their connection to photos taken at a memorial for McClain last October. Another officer, Jaron Jones, resigned. In the images, Jones poses with his arm wrapped around officer Kyle Dittrich's neck, a mocking imitation of the hold used on McClain. Both officers are smiling, while officer Erica Marrero grins over their shoulders.
06.25.2020 – Appointment of State attorney general Phil Weser as investigator
06.13.2020 – Three Colorado police officers reinstated and reassigned to "nonenforcement" duties
06.09.2020 – City Manager Jim Twombly agrees to undertake an independent investigation
06.09.2020 – Aurora interim police chief Vanessa Wilson announced that officers would be banned from using carotid holds, and obligated to intervene when they see another officer use excessive force. They will also have to declare their intention to shoot before firing their guns
11.2019 – Release of the bodycam footage
22.11.2019 – Adams County prosecutors announced that they would not bring charges against the trio, who then returned to normal duty
27.08.2019 – Death of Elijah McClain after a coma
25.08.2020 – 3 officers placed on paid administrative leave
24.08.2019 – Arrest
[Sources : The Cut, The Guardian, CNN, Aurora Police on YouTube, BBC, AP News, BuzzFeedNews]
---
Dick Tench

June 13, 2019 – Greenville (SC)

62-year old. Shot multiple times
The spokesman, Lt. Ryan Flood, told reporters on June 13 that police were responding to a panic alarm on a cellphone that someone in the house triggered shortly before midnight. A lone deputy went to the house and rang the doorbell, where the armed homeowner "immediately jerked open the door and presented a handgun and pointed it directly at the deputy," Flood said.
Flood said Deputy Kevin Azzara opened fire and shot the man multiple times, who was reported alive and recovering in a hospital. The deputy was placed on administrative leave with pay — the protocol for an officer involved in a shooting. The sheriff's office echoed that account on its Facebook page the next day, accusing the homeowner of opening the door and aiming his weapon at the deputy.
As promised, the Greenville County Sheriff's Office released Monday what it called "relevant video footage and photographs" in the shooting. But the body-cam video from that night contradicts the initial police account. The video, which was edited by the sheriff's office and lacks some audio, includes a narration from Capt. Tim Brown from the office of professional standards.
The Sheriff's Office's Officer of Professional Standards conducted an internal investigation to see if Deputy Kevin Azzara violated any written policies during the incident. The investigation concluded on April 23, 2020, and found that no agency policies were violated, spokesman Lt. Ryan Flood said Wednesday. Azzara was still on administrative duty and would assume his regular duties at a time to be determined, Flood said.
A criminal investigation conducted by the State Law Enforcement Division is still ongoing, SLED spokeswoman Mary Perry said.
[Sources : Wahsington Post, YouTube, Fox Carolina, USA Today, Tactical Life]
---
Michael Bell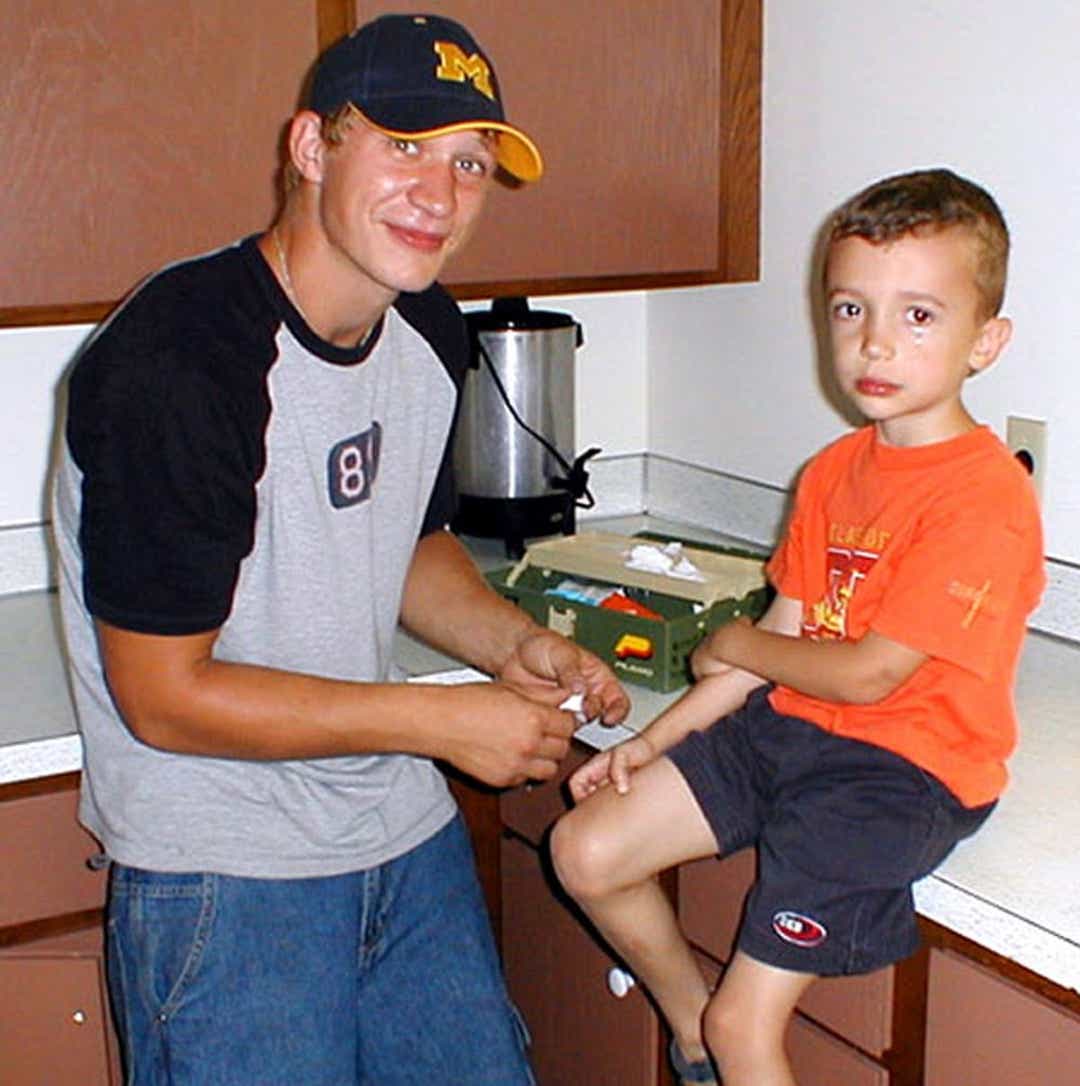 November 9, 2004 – Kenosha (WI)
21-year old. Shot dead
Kenosha Police stopped Michael Bell, a white 21-year-old man, father of a 5-year old son, in his car in front of his parent's home. Bell dashed up the driveway, and was grabbed from behind by two officers who pinned him against a parked car. Another officer pulled his weapon, placed it against Bell's head and pulled the trigger, killing him.
The Kenosha Police Department conducted its own review, completely exonerating the officers. Bell's father, Michael Bell, Sr., commissioned an independent inquiry that found the police account suggested a coverup. M. Bell sued the city of Kenosha over his son's killing, and in 2010 the city paid $1.75 million to settle the suit after pretrial depositions uncovered inconsistencies in police accounts of the incident.
The Bells launched a campaign that succeeded in 2014, making Wisconsin the first state to require outside investigators conduct investigations into police shootings.
[Sources : Milwaukee Journal Sentinel, The Progressive, CBS News, Democracy Now!]
---
ELSEWHERE AS WELL
---
---
---
---